L'HOSTELLERIE DE LA POINTE SAINT MATHIEU
4* Spa Hotel in Finistère
Right on the sea, facing the lighthouse and the remains of the abbey, the Hostellerie de la Pointe Saint-Mathieu is an accessible dream of the end of the world. This 4-star establishment at the very tip of Brittany invites you to take a journey... Gastronomic, with its Michelin-starred restaurant, or a journey of the senses thanks to the wide range of treatments at the Nuxe Spa.
In this exceptionally beautiful place, the marine suns dear to Baudelaire set the sky ablaze with a thousand fires!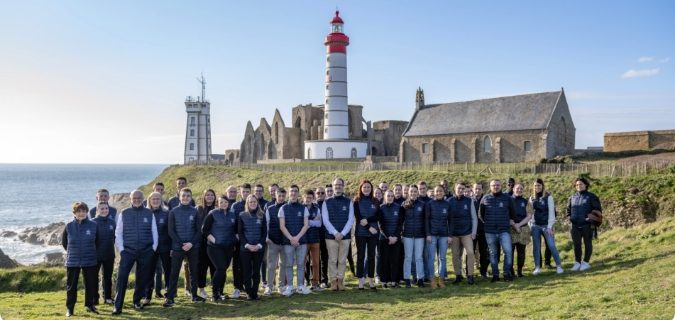 The history of the institution
Making house spirit rhyme with passion
It all began in 1954, when Francine and Emile Corre bought this 14th century house of character to establish their restaurant, tobacco shop and grocery shop. Emile is in the kitchen, Francine in service.
Even then, people came from far and wide to enjoy their seafood, roast turkey and famous pancakes. In 1988, Brigitte and Philippe Corre took over the establishment and quickly developed a hotel and spa offer.
Taking over from their parents in 2018, the arrival of Nolwenn and Tanguy Corre marks a new stage for L'Hostellerie de la pointe Saint-Mathieu.
In 2019, Nolwenn's kitchen at gastronomic restaurant is awarded a star in the Michelin Guide. And this is only the beginning. Nolwenn and Tanguy are teeming with projects designed to extend the family heritage that has been built up over three generations on the Pointe Saint-Mathieu.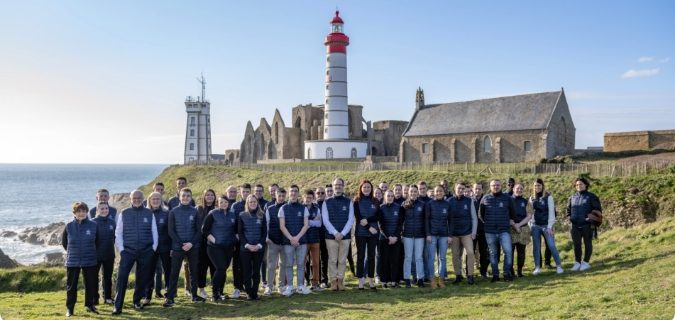 Restaurant
gastronomic
of the hotel
The fine and daring gastronomy of the Hostellerie de la Pointe Saint Mathieu restaurant has been awarded a Michelin star. The chef Nolwenn Corre reinvents the classics of the house, adding her own touch. A modern touch that sublimates the best products of Brittany.
The elaborate dishes are served in the refined setting of the restaurant, which combines ancient vaults and contemporary furniture.

The fresh recipes of the Bistrot 1954 can be enjoyed facing the sea and the lighthouse of the Pointe Saint-Mathieu. On the menu, burgers, salads, seafood dishes, but also traditional recipes 7 days a week for lunch and dinner.
The Bistrot 1954 is also the ideal place for a gourmet break over an ice cream, a snack or just a drink.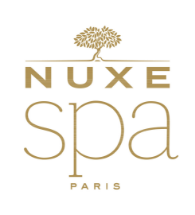 The soft light of Finistère streams in through the bay windows to illuminate the heated indoor pool. Relax in the warmth of the sauna or the whirlpool and treat yourself to a tailor-made Nuxe treatment. Body and facial treatments, massages and wraps... The treatment techniques and highly effective products open up a world of pure well-being during your stay in Brittany.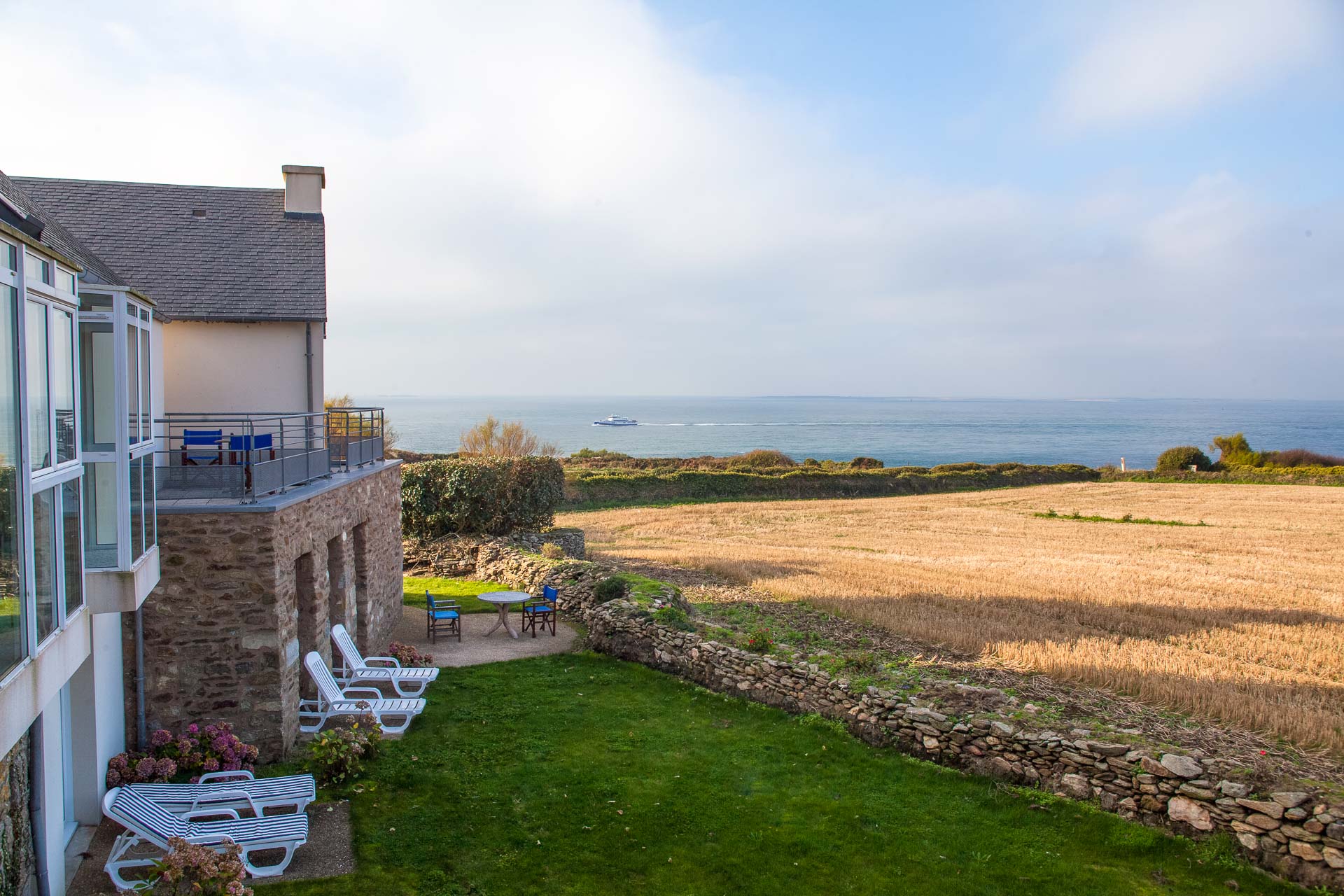 At La Pointe Saint Mathieu